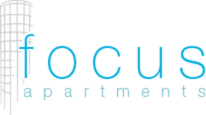 Book by phone today+61 7 5538 5999
Time together is precious
And while it might not seem like it right now, they'll be grown soon (the up-side is you can come back to Focus without the kids – we're good at relaxing holidays too). So make the most of every moment with them.
Families love coming here, there's always something to do and when you've had enough, you can relax in your beautiful apartment (with over 90 Foxtel Platinum channels), or just chill out in the kid's pool.
Relax at Focus
Kid's love our shaded pool. In fact, parents often have a hard time getting them out of it! When they're done swimming, they can run wild in our safe and beautiful gardens, or play on the lawn area. We've got lovely outdoor BBQ areas and space to play for everyone.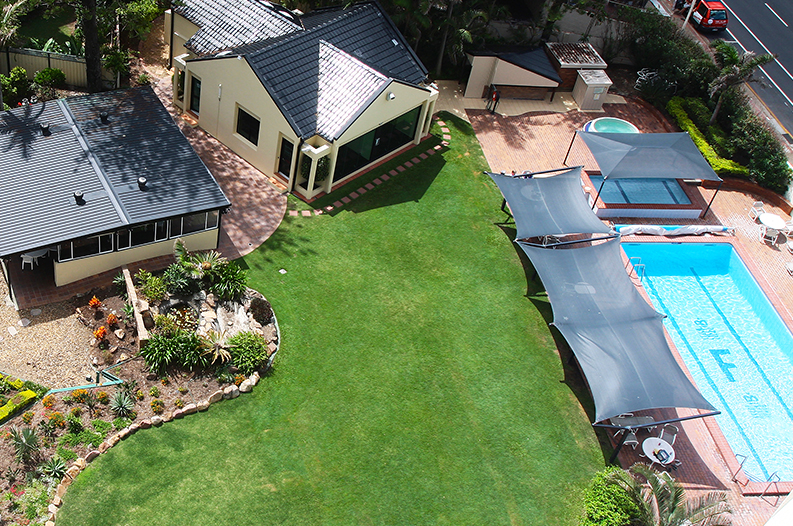 The beach is just a few steps away
You won't find a better location on the Gold Coast for surf and sand – the patrolled surf beach is just across the esplanade from Focus. Spend the day surfing the waves or relaxing on the sand, then walk the few steps home when the kids are done for the day.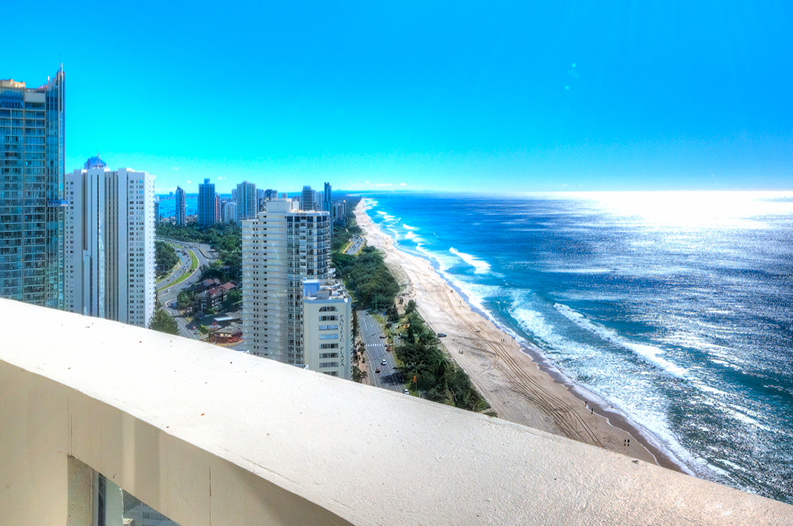 A kid's paradise is on the doorstep
Let's face it, kids love theme parks. Rides, roller-coasters, their favourite characters and brilliant shows will keep them happy from dawn to dusk.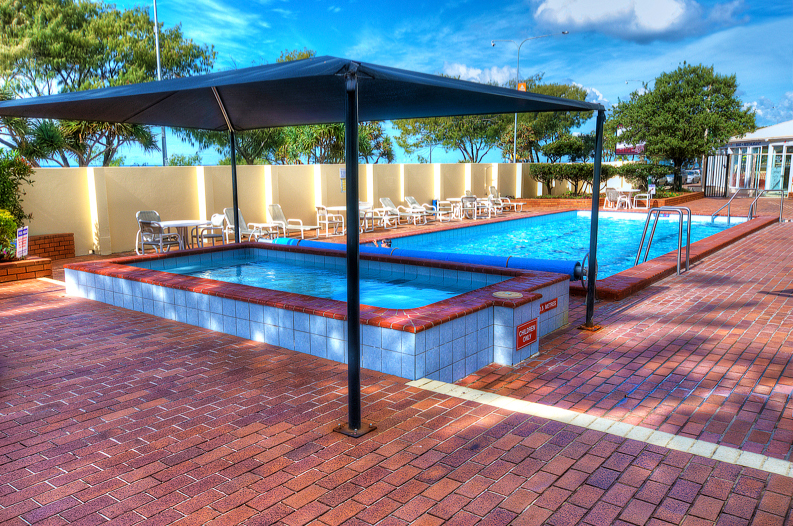 Say hello to the animals
You'll find critters of all shapes and sizes here – from Sea World with the dolphins, seals and polar bears, to Dreamworld's Tiger Island, Australia Zoo and their Animal Encounters, and the kids can even meet their favourites up close.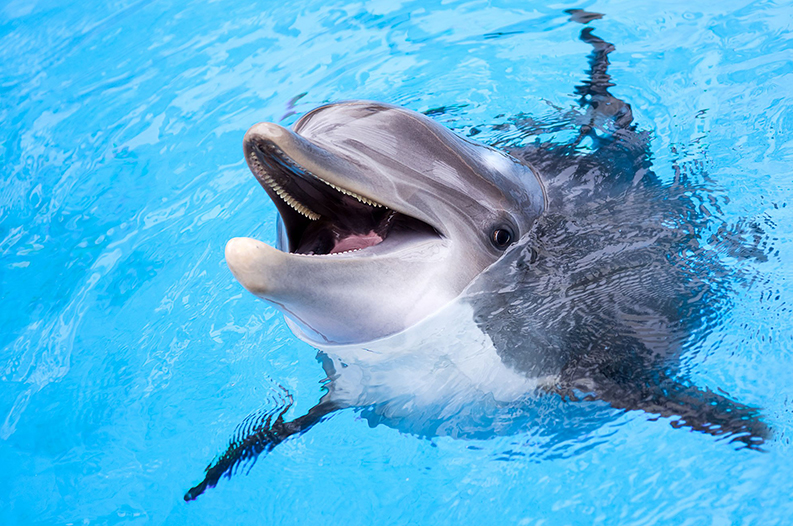 Keep the family happy with a holiday they'll love
Let us help you plan your family's dream holiday – booking your beautiful apartment online is super easy, and if you let us know what kind of things you'd like to do we'll help you book everything.
book online
what our visitors say
" This is the best apartments ever "
Thank you so much Focus Apartments. You all made our 7 days wonderful. I had all my 7 kids and they all had a ball. The staff are wonderful and very very friendly and prices are perfect and the apartments where more than what I expected. Thank you so much and very very highly recommended. The wind was so beautiful throughout the whole apartment day and night the view is to die for. From the Kammoun family we say thank you so much."
" Paradise on the beach "
I highly recommended this place for location and value for money. The walks on the beach were divine and the facilities were top notch.
I like that we had two bedrooms with two single beds in the second bedroom. The bathrooms were clean and tidy. The kitchen had everything we needed and the laundry was a bonus. I look forward to returning.
" Beautiful winter's stay "
The heated pool and spa were a win with my daughters, plus the beach was across the road! Falling asleep each night to the roar of the ocean was the best. We walked every day, the 5-10 mins into Surfers Paradise main strips for restaurants and cafes and found everything we needed. There is a lifeguard directly opposite the apartments, and so had the flags to swim in right there. Whilst it rained a little bit while we were there - we enjoyed it and will be back. Recommend these apartments for a family holiday. Clean, good size, great location.
" A great holiday "
This is our second time staying at the Focus Apartments and again we were not disappointed. The location is excellent, opposite the beach and a short walk from town.
The apartment was exceptionally clean, well equipped and spacious (we are a family of 5, with 3 grown up children). We had fantastic views as we were on the 29th floor. Check in was easy and the reception staff were very friendly and helpful.
We had a fantastic time and when we return we would definitely stay at the Focus apartments again.
" Great location & family friendly "
Very happy with all facilities and the location. Close proximity to shopping, restaurants and night markets. Easy to get to all theme parks. Great views from each room. Suited our children aged 15 - 24. Would definitely stay here again.
" Beachfront ocean views "
Great spacious apartment with amazing views, rooms were well equipped with everything we needed for our mini break. Loved that we were so accessible to surfers with no need to hire a car - used public transport or walking distance to restaurants and cafes.
Reception staff were very helpful and friendly. The night management staff helped us check in after hours and were very accommodating. Used the pool and spa which was great, beach straight across the road so had everything we wanted. Will most definitely stay again.
Book your next holiday today
We think planning a holiday should be easy, not a chore, so we'll handle everything. With great prices, and regular special offers,
we'd love to help you put together an accommodation solution for your family.
book online