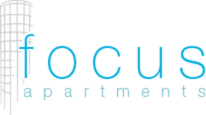 Book by phone today+61 7 5538 5999
Book your next holiday today with Focus Apartments
We think planning a holiday should be easy, not a chore, so we'll handle everything. With great prices, and regular special offers, we'd love to help you put together an accommodation solution for your family.
Get in touch today by filling out the form below.
We're easy to find
Focus Apartments is situated at 114 The Esplanade, Surfers Paradise – we're the round, 32 storey, white building that's right opposite the beach. We are within easy walking distance of Cavill Avenue – the hub of Surfers Paradise and just steps away from the Cypress Avenue tram stop.
We're an easy 35 minute drive from Gold Coast airport. Brisbane's international and domestic airports are a one hour drive north on the M1.
The Gold Coast is connected by rail to Brisbane's Roma Street and Central stations. Gold Coast railway stations are Nerang, Helensvale Robina & Varsity. Shuttle buses run from these stations to Surfers Paradise and other Gold Coast centres. Brisbane Airport also has a regular rail service to the Gold Coast, approximately 90 minutes travel time.
what our visitors say
" This is the best apartments ever "
Thank you so much Focus Apartments. You all made our 7 days wonderful. I had all my 7 kids and they all had a ball. The staff are wonderful and very very friendly and prices are perfect and the apartments where more than what I expected. Thank you so much and very very highly recommended. The wind was so beautiful throughout the whole apartment day and night the view is to die for. From the Kammoun family we say thank you so much."
" Paradise on the beach "
I highly recommended this place for location and value for money. The walks on the beach were divine and the facilities were top notch.
I like that we had two bedrooms with two single beds in the second bedroom. The bathrooms were clean and tidy. The kitchen had everything we needed and the laundry was a bonus. I look forward to returning.
" Beautiful winter's stay "
The heated pool and spa were a win with my daughters, plus the beach was across the road! Falling asleep each night to the roar of the ocean was the best. We walked every day, the 5-10 mins into Surfers Paradise main strips for restaurants and cafes and found everything we needed. There is a lifeguard directly opposite the apartments, and so had the flags to swim in right there. Whilst it rained a little bit while we were there - we enjoyed it and will be back. Recommend these apartments for a family holiday. Clean, good size, great location.
" A great holiday "
This is our second time staying at the Focus Apartments and again we were not disappointed. The location is excellent, opposite the beach and a short walk from town.
The apartment was exceptionally clean, well equipped and spacious (we are a family of 5, with 3 grown up children). We had fantastic views as we were on the 29th floor. Check in was easy and the reception staff were very friendly and helpful.
We had a fantastic time and when we return we would definitely stay at the Focus apartments again.
" Great location & family friendly "
Very happy with all facilities and the location. Close proximity to shopping, restaurants and night markets. Easy to get to all theme parks. Great views from each room. Suited our children aged 15 - 24. Would definitely stay here again.
" Beachfront ocean views "
Great spacious apartment with amazing views, rooms were well equipped with everything we needed for our mini break. Loved that we were so accessible to surfers with no need to hire a car - used public transport or walking distance to restaurants and cafes.
Reception staff were very helpful and friendly. The night management staff helped us check in after hours and were very accommodating. Used the pool and spa which was great, beach straight across the road so had everything we wanted. Will most definitely stay again.
Book your accomodation fast online
Check our availabilities and rates quickly online by clicking on the button below or by speaking to us directly on +61 7 55385999.
Book with us direct and receive a complimentary box of chocolates and sparkling wine on arrival.
book online